Level-Up Your Salon Systems & Techniques
A 1:1 mentorship program for salon owners ready to explode their business
What is the 1:1 Kasey Lee Shadow Program?
This is a 1 day intensive mentorship program spent with YOU 1:1 in YOUR salon, with one of Melbourne's most experienced hair dressers Kasey Lee.
With over 20 years of experience in the hair dressing industry, Kasey has built a thriving business and knows the in's and out's of what processes, procedures, techniques and business practices you need to run a successful salon in 2022 and beyond.
Each program is different and completely tailored to your individual salon. Kasey will spend the day with you in salon and fine tune what is and isn't working in your space.
We will run through what areas can be improved on and HOW, guiding you in the right direction for all things colour techniques, booking systems, marketing, admin, customer service, managing teams, and ultimately how to run your business in the most efficient and results driven way possible.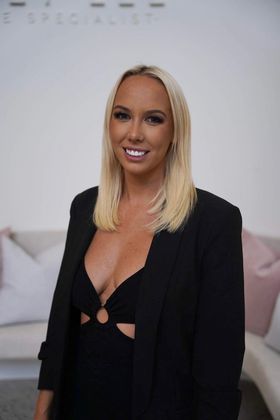 How does it work?
After enquiring, we will have an initial 45 minute phone consultation before the day to ensure you receive as much value as you can out of the program. Together we will create a rough itinerary of what will be covered, but usually the days run organically depending on real salon events, and real world situations. 
As the program name presents, this is a shadow program where Kasey will quite literally become your 2IC for the day. She will give constructive advice and criticism, and provide attainable and educated steps on how to improve your salon with a holistic approach.
The full day runs for approx. 8 hours and include an unlimited Q&A. No questions are off limits: Colour formulas, retail brands, social media marketing, managing clientele, how to have hard conversations – you name it.
An Invaluable Experience
This day is like no other, it's a program Kasey herself wish she had available to her when she opened her first salon in 2015. Think of it as a head start to all the knowledge Kasey has accumulated in her 20 years, downloaded into the heart of your very own business. 
This 1:1 Intensive Salon Growth Program is priced at an OPENING OFFER investment of 
Although the value you will receive will be in-valuable to your Salon. 
This investment includes the initial consulstation, 8 hours in your salon + a follow up call if needed so you can begin implementing your new knowledge straight away. This isn't just a coloring technique program, this is the 'Ultimate Guide' to running a
successful hair dressing business and how to stand out from the crowd. Completely
customized to your salon.
Ready to invest in your business and watch it thrive?
Enquire Below