In salon detox hair cleanse
Everything you need to know!
What is a Detox Hair Cleanse?
Our Urban Alchemy Cleanse is a treatment we offer to remove and dissolve silicon build up, dirt, chlorine, and poor quality product residue from the follicles of your hair. All these things settle and build up over time which interfere with your lightening results and weigh down your hair. 
The Detox takes around 20 minutes and can be added onto the start of your hair colouring appointment. It contains a special deep cleansing ingredient that penetrates the hair to dissolve any unwanted residue, allowing your hair to regain it's natural shine and allow even results to your colouring service.
How do I know if I need a Cleanse?
If you've been using low quality hair products (purchased from a supermarket, chemist or department store), you are a frequent swimmer, or you have packed / box dye in your hair, this detox will do wonders for your overall hair health. 
This is what build up on the hair looks like 
And why cleansing your hair is important. Just like cleansing your face!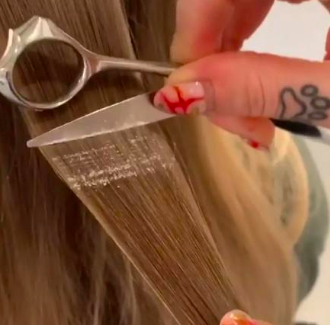 How to Book Your In-Salon Hair Detox Treatment
To book a Detox, Ensure you let us know at your time of your colour booking so we can allow extra time at the start of your appointment! Or if you would like a detox 'only' to get your hair shiny and healthy click the button below. 
Treatment Investment: $55