Premium Blonde Russian Hair installed by our extension specialists for your most effortless look yet.

.
We reccomend 40 pieces per full head of tapes.
For thin hair just wanting to add thickness not length we recommend half a head of tape extensions.
50g 20inch starting from $450
For thin to medium hair wanting thickness and length we recommend a full head of tape extensions.
100g 20inch is starting from $800
100g 24inch starts from $950
For thick short hair we recommend 1 1/2 head of tape hair extensions.
150g 20inch starts from $1250
150g 24inch starts from $1400
For super thick short hair we recommend 2 full heads of tape hair extensions.
200g 20inch starts from $1600
200g 24inch start from $1900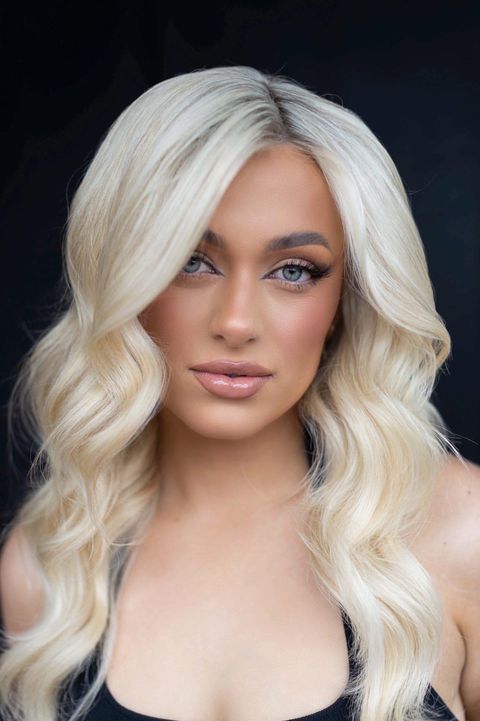 These prices all include the hair, putting them in, cutting to suit your hair and styling the hair. All prices do not include your colour service.
We can match your extensions to your hair as best we can, but some need to be coloured to perfectly match and blend into your hair. If they need to be toned it's $90+ on top of the additional price. To book this service with us we require a 50% deposit of the service.
Refits / 50g – $160 / 100g – $180 / 150g – $200 / 200g – $230